Here's How You Can Block an Eviction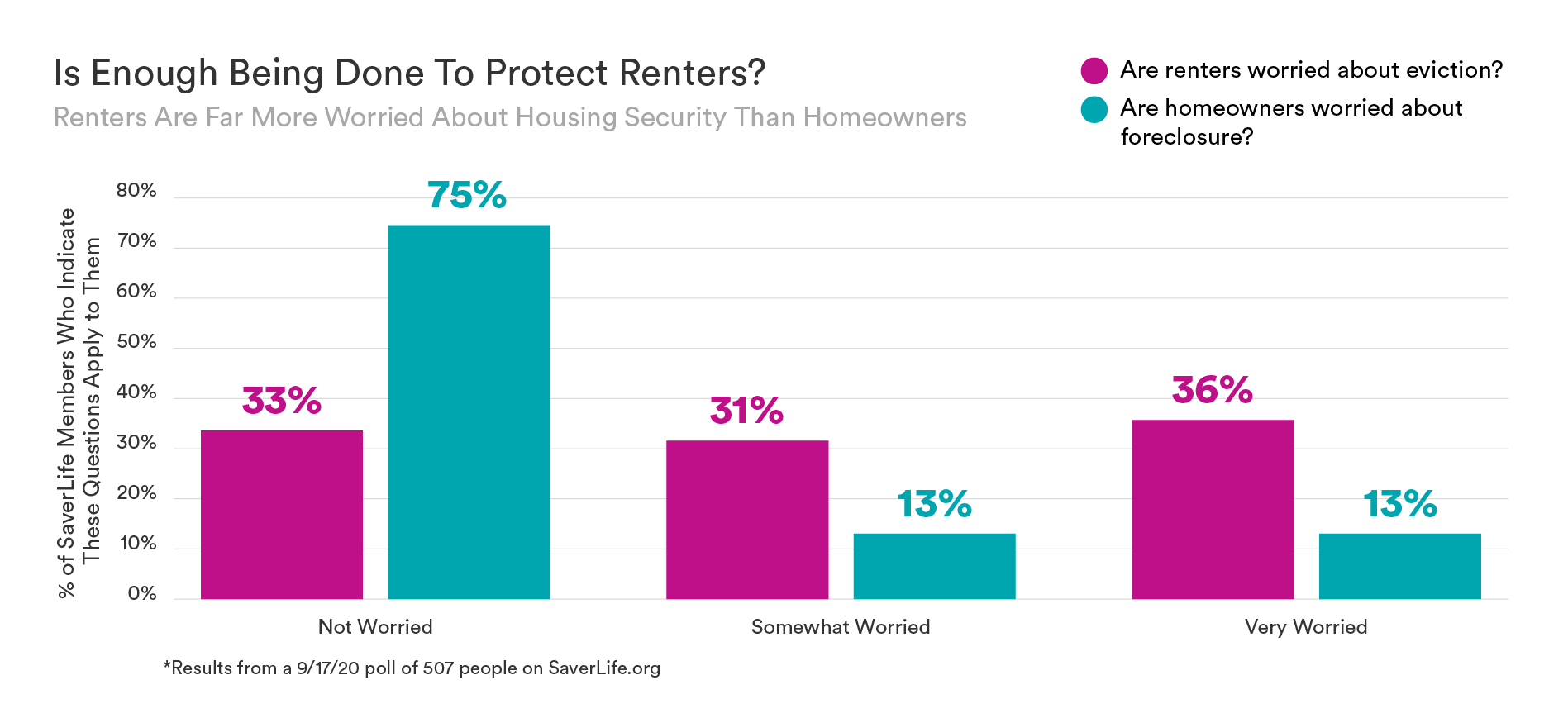 In mid-September, we asked over 500 members if they thought enough was being done to protect people from eviction or foreclosure. We found a large difference between the two groups of renters and homeowners. While homeowners were less worried about foreclosure, renters were 158% more likely to say that they're concerned about being evicted.
In response to housing insecurity potentially leading to an increase in COVID-19 cases, the CDC issued a nationwide temporary halt in evictions through December 31st, 2020. If you or someone you know may be facing eviction, here's what to do:
Talk to a legal expert regarding this form. The CDC's eviction moratorium works differently from state to state. But luckily the American Bar Association and Legal Services Corporation can put you in touch with legal aid near you.
Fill out this CDC declaration, which certifies that you meet the eligibility requirement.
Give that form to your landlord and stay in touch with your legal expert.
In the meantime, communicate with your landlord. Be upfront about what you can afford to pay while you await the results.
Note: Be mindful that you are still responsible for paying the rent that you owe at some point. And remember that the eviction moratorium only lasts until December 31, 2020.
As this NPR article points out, "One reason evictions have continued is that the overlapping series of moratoriums can be complicated… Some apply only to people who can prove they've been hurt financially by COVID-19. Others have lapsed temporarily, only to be reinstated in different forms. It's not always easy to tell which buildings are covered."
Tim Lucas is SaverLife's Director of Research. He is responsible for measuring the impact of SaverLife; collaborating with the financial health community to test new ways to encourage savings; and delivering insights that advance knowledge around financial health.