It's Becoming More Difficult to Afford Groceries These Days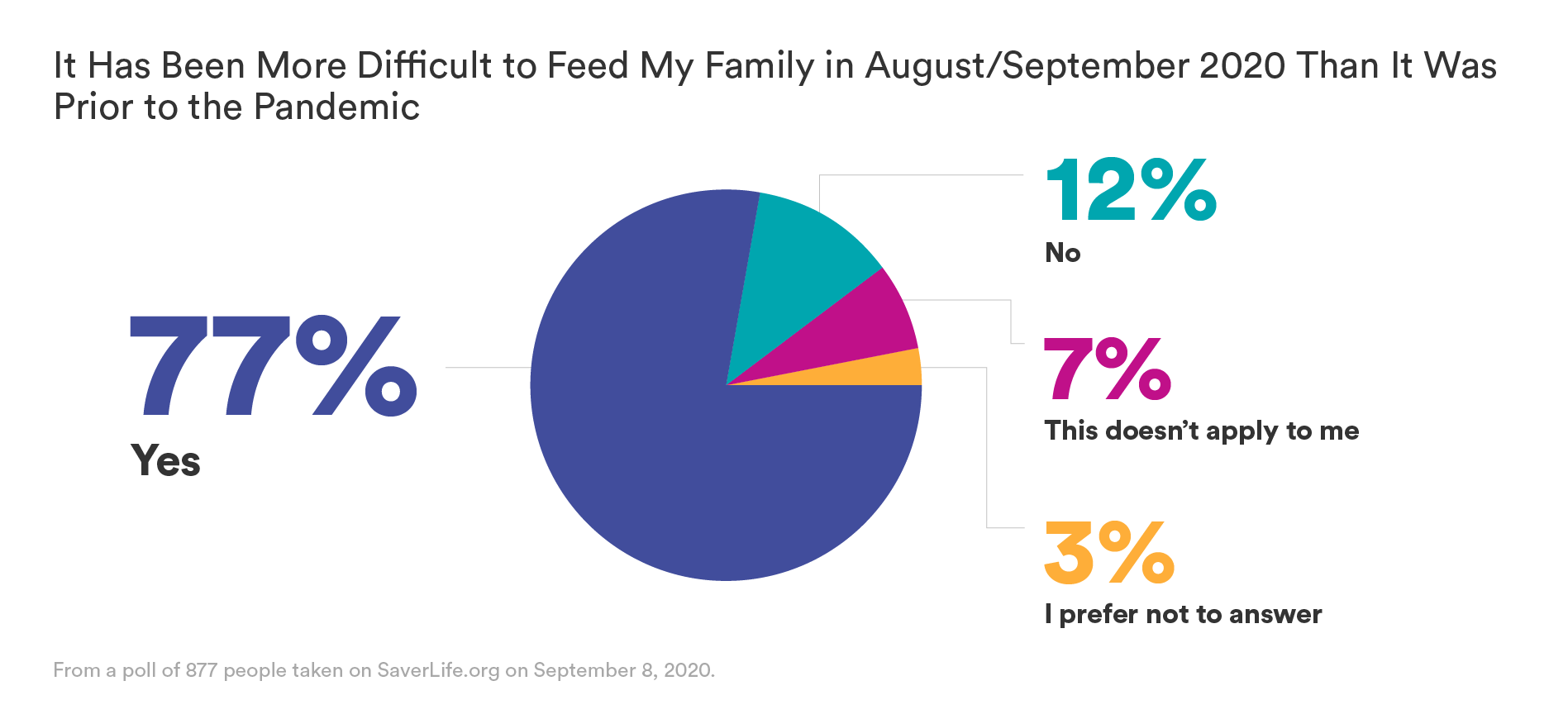 The COVID-19 pandemic has impacted people in many ways. 77% of people we surveyed said it's been more difficult to feed their family. Here's what some of our members have had to say about what it's like to go grocery shopping and budget during the ongoing pandemic:
"In the beginning of the pandemic, I was buying brands I wouldn't normally buy because that's what was available. Now I'm pinching pennies, and I've downloaded all those apps where you can earn rewards and save money." – Danielle, SaverLife member

"Even though we're in a pandemic, the bills didn't stop—nothing stopped. I wanted to make sure we had everything we needed: a roof over our heads, diapers, clothes, and food. As bad as it is, money rules the world." – Kimberly, SaverLife member
If you're in need of additional support during these tough times, here are some resources:
Tim Lucas is SaverLife's Director of Research. He is responsible for measuring the impact of SaverLife; collaborating with the financial health community to test new ways to encourage savings; and delivering insights that advance knowledge around financial health.