Budgeting Sucks: Here's How to Make It Suck Less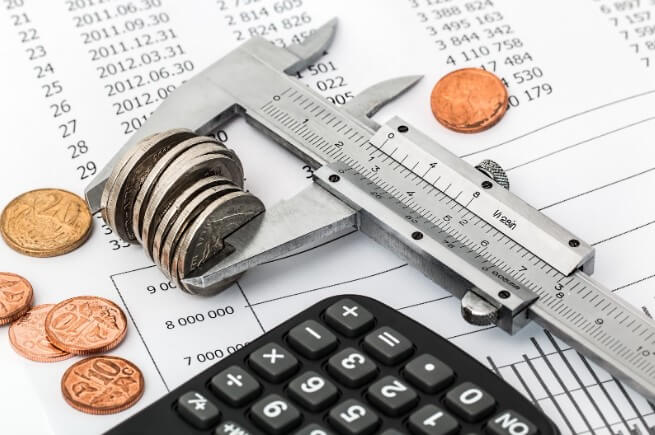 Have you always wanted to budget but worry about the commitment and effort involved?
Luckily, there are strategies that not only simplify the process and take much of the suckiness out of the budgeting process but also make it fun!
What is budgeting?
Budgeting is all about making sure you have the funds available to pay bills on time, cover emergencies, and buy occasional big-ticket items. 
In the ebb and flow of your personal financial world, money goes in, and money goes out. The trick is to regulate this recurring tide, so you're more responsible with your finances.
By ensuring you don't spend more than you make, you'll be more likely to put away a little money while still managing to meet your immediate and short-term financial needs.
The importance of mindset in budgeting
Budgeting is crucial, and the last thing you want to do is build unnecessary barriers to getting it done. That includes building it up as a source of anxiety, which can invariably lead you to procrastinate on the task.
Start subtly altering your mindset, so you don't see it as an endlessly exhausting task. Think of how much financial freedom you'll have once you have a doable system in place!
With budgeting, you'll be able to responsibly pay your bills, enjoy a dream vacation, and have enough money in your golden years to live it up.
Without a budget, your financial life could spiral out of control, generating loads of problems you could have avoided had you established some fiscal ground rules for yourself.
Some people think budgeting means they need to become financial martyrs, giving up all the little pleasures that make life so enjoyable.
It's precisely this mentality that causes people to give up on the idea of budgeting altogether.
However, budgeting is merely a financial roadmap that gets you where you want to go.
Ready to start creating a budget that sucks less? Let's dive in!
7 ways to make budgeting suck less
1. Create a budget bullet journal
One way some people brighten up their budgeting is by using the "bullet journal" method.
Bullet journaling helps you transform something dreary and drab into a process that's vibrant and fab. It's a more pleasing alternative than intimidating financial software or boring pencil and paper systems.
Whether you need to track monthly expenses, pay off a massive amount of debt, or are looking to save for the Hawaiian vacation of your dreams, a budget bullet journal can help.
With a budget bullet journal, you create colorful and visually exciting "spreads" (the bullet journal term for a page) customized to your precise needs.
Add all kinds of interesting design elements to make it fun and attractive.
Creating a visual representation of what you're saving for helps turn nebulous dreams into tangible realities because coloring in something is a powerful way to show how much you're saving for your goals.
A budget bullet journal can be a fantastic complement to budget tracking apps like SaverLife.
How to use a bullet journal for monthly budgeting
If you want to use your bullet journal for monthly budgeting, create bars that symbolize your spending categories, such as dining out, gas for your car, pet expenses, and entertainment.
As you spend, color in the portion of the bar that corresponds to that dollar amount.
This provides a simple yet effective visual representation of how much you have left in that category.
Saving up for a house
Let's say you wanted to set up a spread to help you save up for a house.
First, you would draw the outline of your dream home.
In the outline, pencil in some bricks—one for each month you'll be saving towards this goal.
Then, write on each brick the amount of money you'll be socking away each month.
Every time you deposit this amount into your home savings account, color in a brick.
2. Reward yourself
Rewarding yourself is another great way to make budgeting more enjoyable.
Set your financial goals, and when you meet them, it's time to treat yourself! However, don't choose rewards that will eat up a large chunk of the money you just saved – doing so would be counterproductive.
You could choose something that you love, such as that fancy item of clothing you've had your eye on for months or a nice meal in your favorite restaurant. You could also give yourself a cash reward equivalent to 1% of any savings you accumulate.
3. Turn budgeting into a game
If you want to make budgeting less boring, try gamifying it.
By gamifying the budgeting process, you bring the same kind of passion and intensity you have for online games to your personal financial universe.
One way to do this is by writing down how much you spend each month on next month's budget page.
Then, see if you can spend less.
This turns budgeting into a competition you do with yourself.
You can also compete with family, friends, and acquaintances.
For example, the participant who spends the least cash daily or eats in instead of dining out could get one point. The player earning the most points at the end of the month wins the game, and the other participants need to give that person a prize.
Another way to gamify budgeting is by making a list of financial power-ups such as saving for a new fridge, having $3,000 in the bank, or not dining out for a month.
Assign a point value to each.
When you accomplish the goal, add that amount of points to your running total. Give yourself a nice reward every time you achieve a predetermined point level.
If you want to automatically receive points for attaining financial goals, take SaverLife out for a test spin!
4. Don't unnecessarily complicate it
As humans, we sometimes have the annoying habit of making things more complex than they have to be.
When it comes to budgeting, overcomplicating it is something to avoid: after all, it will only make you dread the process even more.
Instead, try to keep it as bare-bones as possible, without a lot of extraneous detail that will only end up confusing you.
Limit the number of budgeting categories, so you don't get carried away. For example, nobody really needs 150 different spending categories – most people can get by with 15 or even 10.
5. Make your budget in the same place at the same time
By budgeting at the same time every week and in the same place, you make the activity a "no-brainer," something that you do automatically no matter what.
While this might not make it more enjoyable, it will make it easier.
That's because any time you take an activity and put it on automatic pilot, it becomes a routine part of your day.
When this happens, you tend not to throw a lot of mental roadblocks up, preventing you from carrying out that activity.
6. Don't punish yourself
Mentally beating yourself up for every little mistake is guaranteed to transform budgeting into something to be feared at all costs instead of something to embrace.
Don't be a perfectionist. Go easy on yourself.
7. Start a budgeting support group
Sharing the budgeting journey with a friend or two makes you feel like you're not alone, and it's also much more fun than doing it all by yourself.
Check in with others to see how they're progressing with their own financial roadmaps. Discuss ways to save money, and motivate each other to save up for big-ticket items.
You can chat with others on their savings journeys in the SaverLife Community Forums.
Make budgeting a breeze with SaverLife
If you're someone who struggles to budget or feels like they're living paycheck to paycheck, consider using SaverLife.
It can be challenging to save money when you're constantly paying off debt, medical bills, and other unplanned expenses. At SaverLife, we're here to help you navigate the ins and outs of managing your finances.
That way, you build financial security one step at a time.
We want to take the effort out of saving while making it more rewarding.
Earn points every time you take actions that make your financial health more robust. Cash in your points for chances to receive fantastic cash prizes and boost your savings even more.
Get started today!