Money-Saving Meals to Stretch Your Food Budget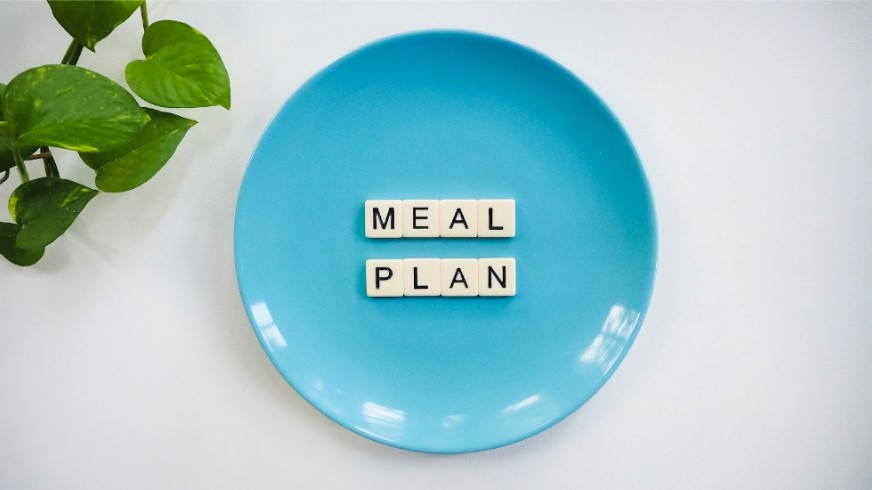 Grocery bills can quickly get out of hand in this economy, especially if you have other mouths to feed. The cost of food has significantly increased thanks to inflation.
If you want to prioritize saving money, you may need to get creative to stretch your dollar. From meal prepping to switching out parts of your grocery list, there are lots of avenues that will lead you to small savings that add up.
There's no need to be skeptical or hesitant because it's possible to make affordable meals without sacrificing quality. Starting with your grocery bill, SaverLife can help you turn pennies into lasting savings.
Let's dive in!
How to save on grocery bills
Tackling grocery expenses can be overwhelming, especially if you don't have a plan of attack. It's important to create something realistic, sustainable, and effective when you consider ways to save money.
Here are some tips that might help you trim down food costs.
1. Purchase staples in bulk
Purchasing your household's staples in bulk is an efficient way to save money. But, first, you should consider what you use most in your kitchen.
It can be easy to get carried away when buying in bulk. But, you save the most money when you compare the prices per unit rather than jumping on a bulk buy.
Don't assume that bulk purchases automatically equate to savings! On the contrary, sometimes, you might find yourself stocking up on what you don't need.
You should also avoid wasting money on perishable products when you buy in bulk.
For example, purchasing honey in bulk is a good idea but purchasing fruit in bulk leads to pounds of food waste, and ultimately wasted money. Some fruits and veggies can be frozen after purchasing, but typically the pre-frozen options of these products are cheaper anyway.
The secret to buying in bulk is purchasing exactly what you need while considering the cost per unit.
2. Consider timing
If you want to save money on grocery bills, timing and knowing when to go shopping is important, especially if you want to get a good deal.
Super savers swear by shopping on Wednesdays. Groceries are restoked, last week's deals are on sale, and meat can be highly discounted.
Catching deals before the best or use-by date also allows you to stock up on items when they are at their lowest price and freeze or prep them for future use.
Be sure to check out local advertisements that clue you into big sales and coupons!
3. Purchase Generic Foodstuffs
Spending extra on a label can end up being a huge money pit.
Generic products are significantly cheaper without necessarily sacrificing quality. If you are worried, you can always check labels to compare ingredients.
The next time you are tempted by colorful labels and names you know, remember that generic products can cost 27% less than name brands.
Research your most commonly consumed goods before purchasing name-brand items, and don't let a brand logo fool you. the items will likely end up tasting the same, especially if they are canned or frozen.
4. Buy frozen food
Fresh produce is more expensive than frozen foodstuffs.
When you consider why, when, and how you use certain products, it might make sense to shop frozen.
For example, smoothies, soups, and slow cooker meals have recipes with fresh produce that can easily be swapped out for frozen. The nutritional values are essentially the same.
Using frozen fruit and veggies means working with a longer shelf life. You can be flexible in buying in bulk, and not worrying about immediately using what you have on deck.
5. Grow your own produce
Growing a fruit and vegetable garden is simpler than it seems.
The initial investment of time and hard work will monumentally pay off when harvest rolls around. You can save hundreds of dollars in produce, even after you consider what you spent to start the garden.
Make sure you grow vegetables you will actually eat and that grow easily in your climate. As a bonus, pick veggies that are easy to freeze to get the most out of your garden.
This may be a commitment of love and labor, but with a little elbow grease saving money becomes effortless.
What's more? Eating food straight from your garden means you are totally in control of the quality and care of the food you consume!
6. Try meal prepping
If you're looking to save money on food costs, freezer meals are a good solution that lasts long. Meals can be prepared on weekends and enjoyed throughout the week.
You can make meals with the weekly deals you find and buy in bulk, or you can reduce wasted food and money by freezing significant leftovers.
Not only will you save money by making freezer meals, but you'll also be able to save time-you can't beat that!
7. Carry cash to pay the grocery bill
Carrying cash instead of a card can trick you into saving.
If you rarely stick to a certain budget and are tempted by extraneous purchases, carrying an exact, budgeted amount forces you to choose wisely as you shop.
It can be risky, but it doesn't have to be difficult. With a premade grocery list and some old receipts, it can be easy to predict where you'll end up expense-wise.
8. Shop At The Farmer's Market
Shopping at the Farmer's Market doubles as a wholesome experience, and you might end up with affordable fresh groceries. You'll be able to save money all while supporting local farmers.
However, be mindful that not everything at the Farmer's market is affordable. Going later in the day might mean scoring deals on produce that farmers are desperate to get rid of.
Sometimes, farmers negotiate prices or offer discounts for larger purchases.
9. Curbside Pickup
Shopping in stores can be hard, especially when unanticipated expenses crop up.
If you have them, shopping with kids can be a struggle for this exact reason. If you have difficulty saying no to children or yourself, Curbside Pickup can mitigate the parts of a shopping experience that can incur the most unexpected costs.
It may even be easier to navigate online shopping in the interest of finding deals, sorting by price, or seeing where the most expensive in your grocery bill lies before purchasing.
Save time, money, and a headache by shopping online.
10. Go Meatless
Healthy eating can be affordable.
Committing to eating less meat does not necessarily mean you have to become vegan or vegetarian, but even a few meatless meals can save money.
The cost of meat is rising exponentially with inflation, and without looking for coupons and deals, meat can end up being the most expensive part of your bill.
There are plenty of cost-effective sources of protein, including beans and yogurt. Decreasing the amount of meat you consume can also help reduce cholesterol!
Recipes For Delicious Money-Saving Meals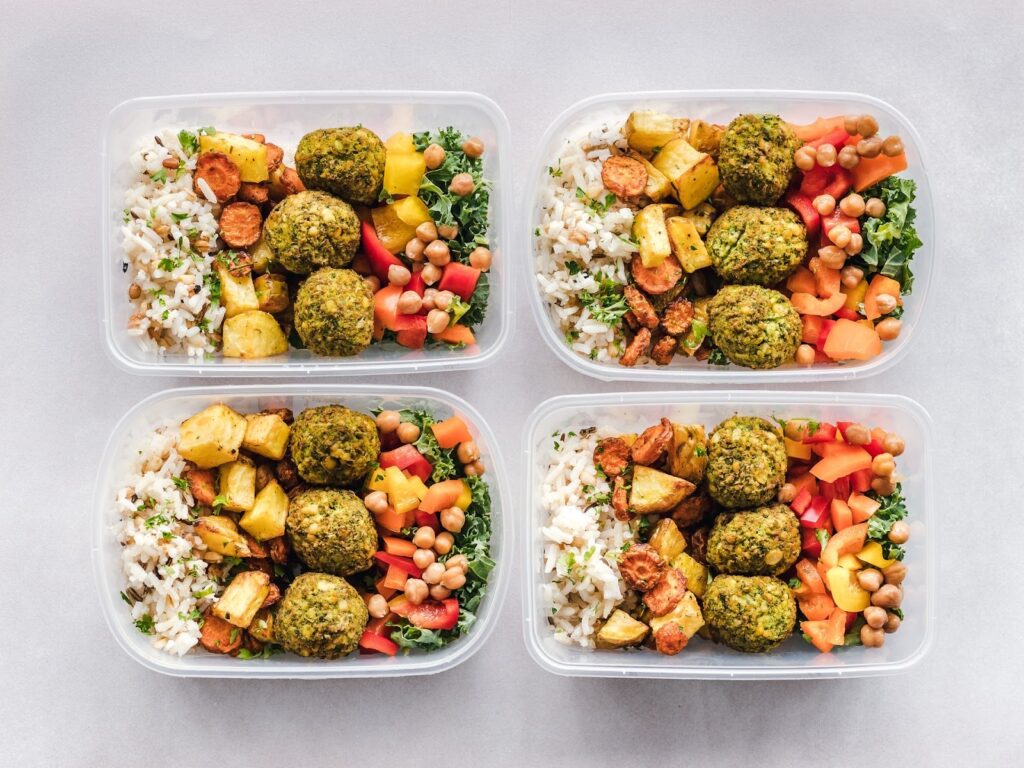 (Planned meals)
Not sure where to start? We've got your back.
Saving with a high-quality meal is something you can do tonight, and SaverLife can help you figure out the next few weeks.
Roast Chicken With Salsa Verde and Rice
This meal serves 4 people and takes 1 hour and 30 minutes to prepare.
Here's what you'll need:
6 cloves garlic
1 pound medium carrots
1/3 cup plus 3 tablespoons olive oil
One 3- to 3 1/2-pound whole chicken
Kosher salt and freshly ground black pepper
1 large lemon
1 cupid tender stems and cilantro leaves
1 cup of long-grain white rice
1 cup parsley leaves
3 small yellow onions, quartered
Instructions
Preheat your oven to 450 degrees F.
Cut the carrots into 1.5-inch long pieces, mince the garlic cloves, and dice the onions.
Toss the carrots, garlic, and onions with 3 tablespoons of olive oil.
Add salt and pepper, then spread the ingredients on a baking sheet.
Add the chicken to the baking sheet, and rub the mixture into the skin. Bake for 40 minutes.
Add two cups of water, 1 cup of rice, and salt to taste in a saucepan until it's cooked.
As the rice and chicken are cooking, prepare the salsa by chopping cilantro and parsley. Mix the herbs with lemon juice, olive oil, and salt and pepper.
Serve chicken with cooked rice and salsa.
Philly Cheese Steak Sloppy Joes
This sandwich is super easy to prepare and can easily feed large crowds.
Here's what you'll need:
1 pound lean ground beef
¼ teaspoon salt
1 cup salt-free tomato sauce
4 (6 inch) whole-wheat sub rolls, split
4 slices of cheese
2 teaspoons of olive oil
1 teaspoon dried oregano
1 cup Sautéed Peppers & Onions
Instructions
Preheat your oven to broil and line a baking sheet with foil.
Heat oil in a skillet and add oregano, beef, and salt. Stir until thoroughly cooked.
Add peppers and onions in a smaller skillet by stirring frequently.
Add the beef mixture to the rolls evenly, then place the peppers and onions on top.
If you'd like, add cheese to the top and broil until cheese is melted.
SaverLife can help budget your next grocery trip
With inflation on the rise, grocery bills can become an unanticipated roadblock to balancing your household budget. Remember those small cutbacks can add up to remarkable savings.
Saving doesn't have to be difficult.
SaverLife can help you budget and cut back where you need to so that you can make the most out of your hard-earned money.
Sign up today to learn more about how your family can live debt and stress-free.