Saving My Family Money Without Sacrificing Too Much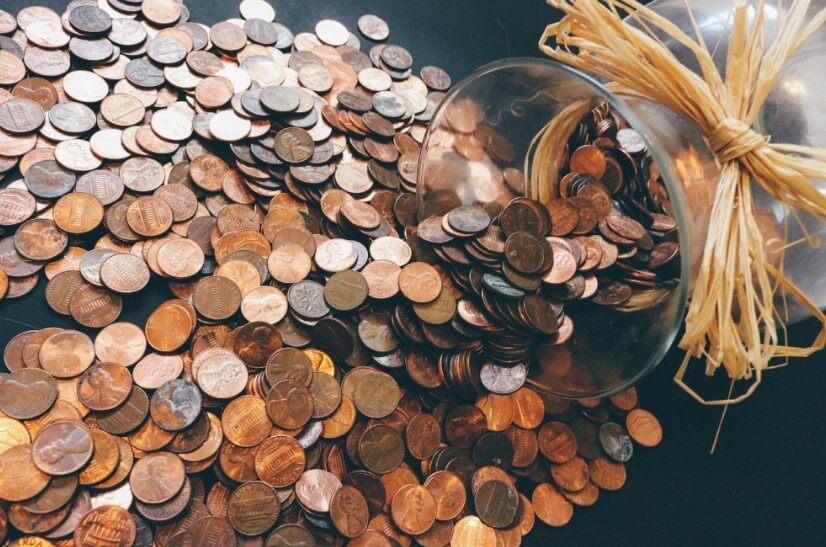 The current state of the economy hasn't made saving easy for families.
According to the Bureau of Labor Statistics, the consumer price index is higher than ever.
Does it ever feel like extenuating circumstances make it impossible to save money? Perhaps you have tried to spend less by budgeting, but it was too difficult to stick to, or you didn't see results. The situation might have led you to wonder whether saving is truly possible.
SaverLife can help you shift your perspective.
We can help you figure out strategies that work for you. And, in the end, the flexibility, freedom, and peace of mind that financial security offers will be worthwhile.
Keep reading for some tips on how to get started.
How to save family money effectively
Saving your family money is simpler than you think. You won't have to commit your weekends and afternoons to coupon clipping by following a few, simple steps.
If you're still asking yourself, "Is saving my family money possible?" The answer is yes, and here are some money-saving tips for families that allow you to save while enjoying life.
Track your family's food expenses
Grocery bills are typically higher when you are feeding a family. However, you can strategize and look for ways to stop outrageously overspending on your grocery bill.
Start by sorting through what you spend.
For example, try using a spreadsheet to figure out what costs most, what can be purchased in bulk, and what you can eliminate from your bill.
Here are more tips to ensure you don't go overboard during your next shopping trip:
Begin by allocating a specific percentage of your income to food costs and stick to your budget.
Limit shopping to once a week, with a committed grocery list.
Try carrying the exact cash you need to avoid picking up extras. With this cash limit, you will be forced to prioritize buying what you need.
Plan your weekly meals and ensure that each item you buy is essential. You'll reduce wasted money and produce.
Don't buy something simply because you have a coupon. Stick to what you need.
Try bulk options when the cost per unit is cheaper.
Avoid eating out when possible.
Try to repurpose, freeze, or eat leftovers.
Try buying secondhand
Thrift stores have unique finds that add stand-out pieces to your wardrobe without breaking the bank. Frequent spending on fast fashion that doesn't last wastes money on low-quality clothing that loses trend quickly.
Shopping at consignment stores, yard sales, or going to cloth swapping events can lead you to high-quality pieces that you can replace without feeling guilty.
Thrifting can be a fun, budget-friendly way to shop with teenagers who are eager to add to their fashion-forward, one-of-a-kind wardrobes.
Keep celebrations simple
Simple isn't synonymous with boring.
Spending time with family and friends for special occasions can be budget-friendly and memorable all the same.
Planning a DIY event that keeps costs minimal allows you to host an event totally in line with your needs both in terms of cost and venue. Creating decorations and planning is a fun way to bond with one another and can lead to an impressive event!
You can save on catering, rentals, and venues when you opt to celebrate at home; plus, it means that your party gets to be intimate. You might even seize the opportunity of celebrating birthdays near a combined party!
Your child may never know how much their birthdays cost, but the time, effort, and love that goes into planning will never be forgotten.
Plan for the holidays
The holidays are filled with frenzy and expenses. Getting the stress of spending out of the way can make the holidays more enjoyable for everyone involved.
To ensure you have the perfect experience with your family, you can prepare by:
Creating a holiday budget and sticking to it. Consider how much you'll spend on gifts, food, decorations, and travel, with some padding for unplanned purchases.
Create shopping lists with strict spending limits.
Save on airfare and travel by booking early.
Plan to make big purchases during sales. For example, you can find terrific discounts on items during Black Friday.
Track housing expenses
Housing is a considerable chunk of every family's budget.
From maintenance to remodeling, you can save money by becoming your own handyman. Keep a toolkit at home for leaky pipes and loose baseboards and stay on top of these simple repairs when they crop up.
Skip expensive and fancy houseware and remodeling, and opt for DIY instead.
Many hardware stores offer rentals for power tools, and second-hand stores often sell houseware that needs a little love. Some spray paint and sandpaper are usually enough to transform gently used "trash" into treasure.
However, if you are renting, be sure to check in with your landlord before doing any major repairs. You might get saddled with feelings and lease violations if you don't.
Plan vacations in advance
A common misconception is that you can't have family fun or go on vacations while saving money. 
Traveling and having adventures on a budget doesn't have to break the bank. You can have a simple vacation that doesn't ham up expensive frills while making precious memories and enjoying quality time.
Camping trips can be extremely cost-effective and easy. With a little bit of gear and a sense of direction, your family can enjoy exploring the thrills that nature has to offer.
Museums and art galleries often have free visit days or family discounts. These can be short, fun weekend outings that keep kids happy and occupied during a "staycation"
If you do want to travel, try these tips:
Opt for rooms with kitchenettes so you can save on eating out.
Choose destinations that have outdoor activities or free public sights.
Find regional gems that you can road trip to rather than shell out for airfare.
Book ahead of time and during the off-season to catch deals on hotels and flights.
Keep everyone involved in saving
Teach your children how to be financially literate at a young age.
They will understand the importance of saving and safe spending early on, allowing them to engage in behavior that keeps your family financially secure.
Try including them in planning the household's budget.
Children who develop financial literacy skills set themselves up to be financially independent.
You won't just make trips to the local Target easier, but you'll also set your child up for success.
Make the most out of discounts
Be on the lookout for promotions, coupon codes, and free trials.
Browsing through your email inbox can save you money from time to time. If you frequently shop somewhere, signing up for email communication might keep you in the loop for big sales, coupon codes, or special promotions. Some businesses even offer special discounts for birthdays!
You might be eligible for frequent discounts if you are a student, veteran, teacher, or public service employee.
Ask at the register or scan through websites before putting in your card information. You'd be surprised, some stores offer discounts as high as 10-20%!
Cut back on subscriptions
If you have several subscriptions to streaming or music services, picking one might be the way to go if you're saving money.
Cutting back on the money that is scheduled to leave your account every month can add up to substantial savings. Be sure to think about which are most important.
Track down and end subscriptions you don't use.
Go through credit card bills and bank statements to find subscription services you rarely use. It may end up that you signed up for services that you forgot you had or failed to end. Remember to be on the lookout for free trials that expired and were never fully terminated, such as those auto-bill credit cards.
Invest In Reusable Items
Buying reusable goods can save money over time.
This cost-effective approach not only saves you cash but also helps reduce waste and help the planet.
Here are some simple swaps to get you started:
Opt for reusable bottles and a water filter rather than plastic water bottles.
Try cloth and bamboo towels as a replacement for paper products.
Try reusable Tupperware in place of plastic bags.
Reusable products often go unnoticed.
You don't have to go out of your way to invest in reusable goods. It can be as simple as saving and reusing glass containers!
How SaverLife can help your family save money
It can be tough to start saving, but it doesn't have to be!
Start with a positive mindset and know that SaverLife can help you get through your saving challenges. It's the first step in gaining financial freedom.
Don't leave room for doubt in your bank account.
Sign up to learn more financial strategies and tips to achieve financial security.
SaverLife is a 501(c)(3) nonprofit that is dedicated to helping you reach your savings goals.