What's in Biden's Student Loan Forgiveness Plan and How Does it Affect You?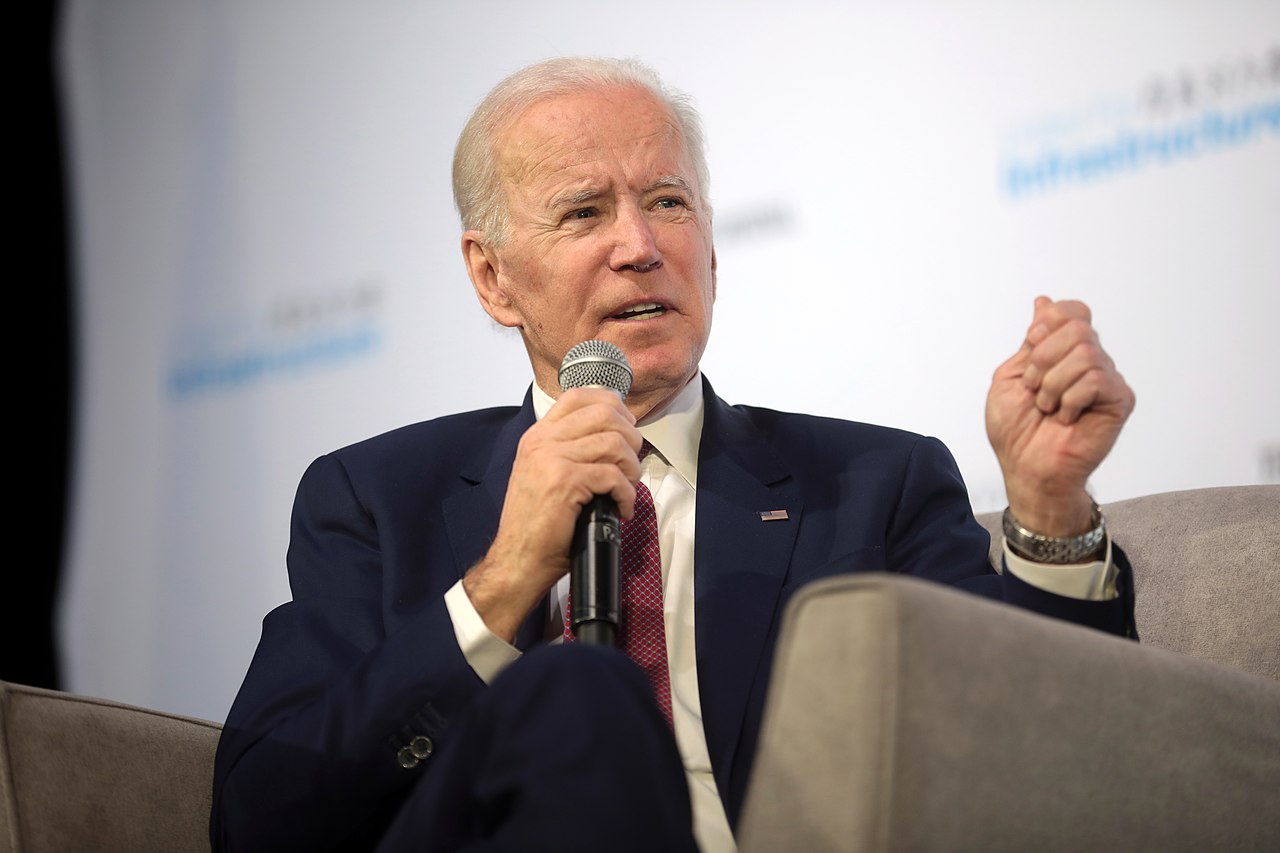 Student Loan Forgiveness Updates
November 23, 2022:
Important to note:
The Department of Education has just announced that the
student loan payment pause has been extended to June 30, 2023
November 21, 2022:
What's Happening to Student Loan Forgiveness?
As you may have read in the news, a federal judge has blocked the White House's student loan forgiveness program. Since then, the Department of Education has taken down the student loan relief application from its website. However, many lawmakers and advocates alike are still pushing for student loan forgiveness in some way.
What Should I Know?
There's talk of potentially extending the current student loan payment pause, but nothing is set in stone. And as of the writing of this update, federal student loan payments are set to resume in January 2023. Keep in mind that this also means the interest on these loans will start accruing (the interest rate for federal student loans is currently 0%). In the meantime, we'll be watching the news closely to see what happens next with student loan forgiveness.
Note: This article was published 9/2/22
On Aug. 24, 2022, President Biden made a historic announcement regarding a student loan forgiveness plan to help relieve the burden of federal student loan debt faced by low- and middle-income individuals and families.
Let's take a deeper look at what the forgiveness plan includes, how it might affect you, and what steps you need to take.
Quick Tips: Student Loan Forgiveness Plan
If you think you might qualify for Public Service Loan Forgiveness, apply for the program before Oct. 31, 2022. This will allow you to take advantage of the temporary changes to the program and hopefully maximize your forgiveness. Learn more and apply here.
Sign up for updates on the Department of Education website. This will give you notice when the application for loan forgiveness under Biden's plan goes live. Officials are recommending you apply by Nov. 15, 2022 so your repayments that resume in January will reflect your up-to-date loan balance.
What This Student Loan Forgiveness Plan Includes:
The student loan forgiveness plan President Biden introduced is a three-part plan to help ease the burden of federal student loan debt. It addresses forgiveness, aims to make future repayments and forgiveness more manageable, and works to reduce the cost of higher education going forward.
1) Extending the Pause on Student Loan Repayment
The first key thing to know about Biden's student loan forgiveness plan is that it provides a final extension to the pause on student loan repayments.
To provide a little background, this pause was originally enacted during the start of the COVID-19 pandemic by President Trump. It allowed individuals with student loans to stop making payments with no penalty. It also lowered the interest rates on federal student loans to 0% while payments were suspended. Payments were sent to resume in September of 2022.
President Biden's plan has extended this pause in payments through December of 2022. So payments on federal student loans will resume in January of 2023.
2) Student Loan Forgiveness
The student loan forgiveness portion of the plan targets federal student loan debt head-on.
Those who earn less than $125,000 per year will qualify for up to $10,000 in federal student loan forgiveness (the income threshold for married couples or heads of households is $250,000). If you received Pell Grants to attend college, you will be eligible for up to $20,000 in forgiveness.
It is important to note that this forgiveness only applies to federal student loans.
Also, the amount of relief you can receive is capped at the amount of your outstanding debt. So, if you only have $5,000 in federal student loans, you will receive $5,000 in relief even if you were a student who went to school on Pell Grants and qualifies for up to $20,000 in forgiveness.
3) Cost Management Going Forward
The final element of President Biden's loan forgiveness program aims to make both student loan payments and higher education more affordable. There will be changes to the income-driven repayment plan options and the existing Public Service Loan Forgiveness (PSLF) program.
Changes to Income-Driven Repayment Plans:
You will be required to pay no more than 5% of your discretionary monthly income towards your student loans. (Currently, this cap is 10% on most income-driven repayment plans.)
The amount of monthly income considered non-discretionary is increasing. This is important because income considered non-discretionary is protected from repayment, which means if you earn under 225% of the federal poverty level (roughly $15 an hour for a single individual), you will not have to make a monthly student loan payment.
Balances remaining after 10 years on an income-driven repayment plan will be forgiven. This is a change from the current rules that require 20 years of payments for most income-driven repayment plans.
The government will cover the unpaid interest that accrues while you're making payments. This means your loan balances won't continue to increase even though you're making payments on a qualifying income-driven repayment plan.
Changes to Public Service Loan Forgiveness (PSLF)
PSLF is a program where individuals who work for local, state, or federal government entities, or qualifying nonprofits can qualify after a certain number of payments (120) on a qualifying repayment plan (one of the income-driven repayment plans) and can have their remaining federal student loans forgiven.
Until Oct. 31, 2022, there have been temporary measures put in place to help those who might qualify for PSLF.
This means if you previously had payments that didn't count towards PSLF because you weren't on the right payment plan, those payments may be counted. But to qualify, you must apply for PSLF before Oct. 31, 2022.
For more information on the temporary Public Service Loan Forgiveness waiver and to apply, visit https://studentaid.gov/announcements-events/pslf-limited-waiver. And make sure you do so before Oct. 31, 2022!
You could save $1,800/year on student loan payments Our SaverPerk Savi helps you enroll in federal repayment & forgiveness programs that could lower your monthly payments & potentially forgive your loans.
Three Things You Should Do Now:
While it is not exactly clear how this student loan forgiveness plan will unfold, there are a few things you can do to make sure that you are prepared.
Get Department of Education Updates: Officials plan to release an application in the next several weeks. This application will allow you to supply your income information to the government to qualify for forgiveness. To stay on top of the news and be able to fill out the application as soon as it is released, sign up for updates on the US Department of Education website here: https://www.ed.gov/subscriptions. This will help keep you up to date on the application. Officials are recommending you fill out the application by Nov. 15, 2022 to have your loan balances updated to reflect the forgiveness before payments resume in January of 2022.
Apply for the Public Service Loan Forgiveness: You need to apply for Public Service Loan Forgiveness if you work for a qualifying employer, even if you weren't on a qualifying repayment plan in the past. This will allow you to take advantage of the temporary waiver and have past payments count towards forgiveness. The temporary rules are only in place until Oct. 31, 2022. So apply before then to take advantage of them. For more information and to see if your employer qualifies use the tools offered by Federal Student Aid https://studentaid.gov/announcements-events/pslf-limited-waiver.
Look ahead to January of 2023: This is when federal student loan payments are set to resume. Look at your loans and the different repayment plan options that you have. Find a repayment plan that works for you and your budget and get ready to make payments again. Planning now for your future repayments will help you keep your budget in mind. It also gives you time to find the best repayment plan for you and make sure that you don't have any questions.
President Biden is going to continue working to make higher education more affordable by working to increase the maximum allowable Pell Grant for students, working to make community college free, and helping universities work to keep costs down. This coupled with his historic student loan forgiveness plan offers relief and hope to many low- and middle-income borrowers.
Kimbree Redburn is an Accredited Financial Counselor® with a background in economic development. She works with her clients to help them understand their financial options and make money decisions with confidence. She believes that financial education gives people a chance to build a better life.