Princess's Story: The Glue That Holds Her Family Together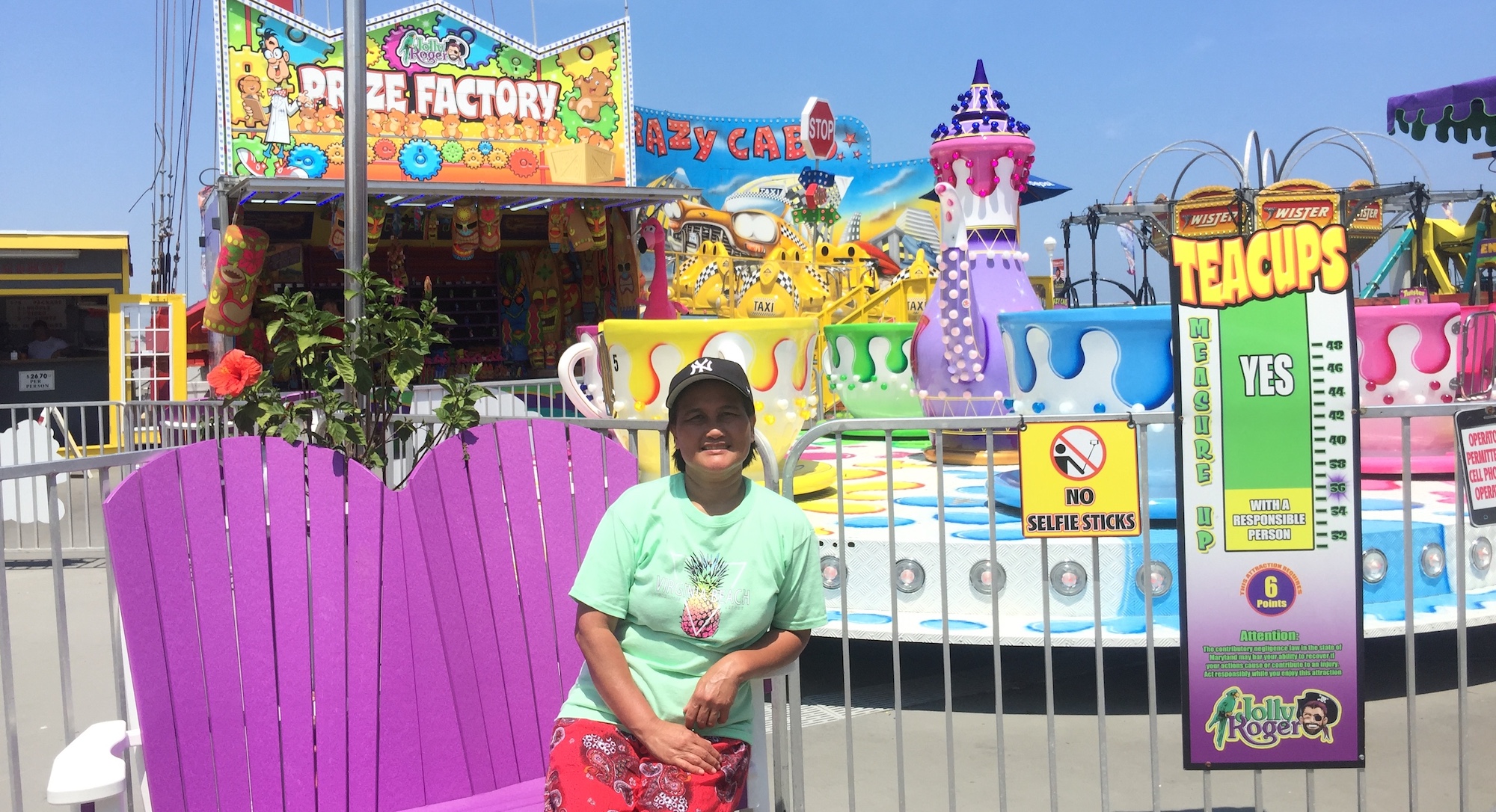 Meet Princess, a full-time college student and part-time caregiver who lives with her mom in Springfield, Virginia.
How do you like living in Virginia?
I really like where I live because it's near where my family is and it's also close to my college, George Mason University. It's also near Washington D.C., which is nice. The only downside is that the cost of living is expensive.
What's your profession?
Besides going to school full-time, I work part-time as a caregiver. What I do is called companionship. Most days, I care for this older lady who has physical disabilities and can't care for herself. I assist her in things like changing clothes, exercising, feeding her, and helping her walk. Her residence is only about a 15 to 20-minute drive away, so it's in a pretty convenient location. Before my school closed because of the coronavirus, I would go straight to her residence right after school.
What are you studying in college?
I'm currently studying Accounting because I like math. Before this, I was earning my associate degree in Engineering from Northern Virginia Community College. I decided to switch majors because it cost me less credits overall to earn a degree in Accounting than it did for Engineering, 66 credits instead of 75.
Currently, I have classes four days a week, and spend about 12 to 15 hours in class. This doesn't include the amount of time I spend on my purely online classes. That workload hasn't changed.
Purely online classes due to the coronavirus are a bit tough right now because the owners of the house I'm renting a room in can't afford Wi-Fi. Actually, SaverLife resources have helped me find companies that are giving free Wi-Fi for 60 days, so I'm exploring that as an option. My school's library is closed, so I can't go there for Wi-Fi either.
What's your living situation like?
Right now, my mom and I are renting a room in someone's house for $450 a month, and my two older siblings are staying with my grandma in her two-bedroom condominium. It's a bit crowded at her condo since my grandma also has her daughter and other grandkids living with her. Including my older brother and older sister, there are about seven people total living in her two-bedroom condo.
My mom and I are renting an apartment so we can continue to petition for my dad to come here from the Philippines and can have a place for him to stay when he arrives. Once he's here, we're going to try and find a place big enough to house my mom, dad, brother, sister, and me.
Are you currently saving up for anything?
We're all trying to save up for a two-bedroom condo for my whole family, which includes my mom, dad, older brother, and older sister. We'd really like to have our own place to call home.
What does a day in your life currently look like?
These days, I'm a bit less productive. I'm used to getting up early around 9am and then getting ready to go to school. I usually have more energy in the morning since I'm physically getting ready to go somewhere. Knowing you're not going somewhere is hard. Some days I don't brush my teeth in the morning to go to my online class. I feel a bit guilty because I feel like I don't do much during the day.
Also, I'm the only driver in the family, so I pick and drop everyone off to their jobs or wherever they need to go. My mom works at Popeyes six days a week and doesn't take Uber or the bus. She said she's scared of using public transportation because of coronavirus.
I'm looking forward to teaching my older brother how to drive. He and my older sister earned their college degrees in the Philippines, and they're pretty new to Virginia.
The situation is tough, but I'm hoping it'll be better soon. I guess the one upside of coronavirus is that I don't have to drive to school and pay for as much gas these days.
What would you like to do after everything is back to normal?
I think I'll go back to doing what I did before, which is take classes at school and save money for summer.
It'd be great if I could teach both my older siblings how to drive so they could drive themselves to their jobs.
What's been your experience with SaverLife?
It's really good. I was introduced to SaverLife by a former professor and mentor, Mrs. Diana. She was a professor at my community college as well as George Mason University, where I currently go to school. She was hired by the school to help new students with their financial aid. I believe she helps students with VITA tax services. Once I saw her on the SaverLife website and asked her what it was. I have her to thank for helping me buy a car.
SaverLife has helped me save. Before I was introduced to SaverLife, I didn't really know how to budget, and I wasn't aware of where my money was going. I learned the 80/20 rule from SaverLife.
There are so many resources that you can read on the site. I've read articles about filing taxes for free, and I'm learning how to save and pay off debt. SaverLife also offered the opportunity to talk to a financial coach, so I'm getting ready to set up an appointment to discuss my finances. I'm getting my questions ready.